Interesting gallery you ca sell on ebay
ebay com
To day in London is 30C
e bay
Have changed address please
contact me on 01262 228902a.s.a.p.
Hey, hows it going? I noticed that 3K hasnt got any images on it any more? Have you decided not to continue work on that anymore?

Where abouts are you now then


Dan
google test
A new site engine powering a new site
why not check it out...

Pet Stop Online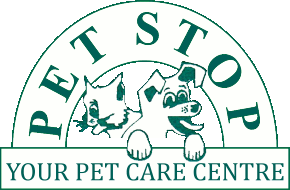 prova
Red Bold Italic?
bold
underline
Italic

Red text

Google


Happy New Year everyone
Happy New Year xx
Great!!
Muahahahaha The pagination is complete
and works wonderfully
Well, Merry Christmas all
hope you all got what you wanted, if not what you deserve lol
Merry Christmas
Hello Tis Fabulous !!!!
like the new header, though the globes could do with slight adjustment they are a bit stretched but like the rest
Slightly different in both but as good as one another wd
The guestbook got a makeover too
and guess what, it don't look half bad in Internet Explorer
lol, But looks way better in a compliant browser like Firefox
Just testing the clickable smiley help


yes you can now click on the smilies when leaving a message and they appear in the message
looks great hun fantastic hope it goes well sure it well mwah
Gallery looking good now in both < filtered swear word> and firefox
xx
I do what I can when I can
lol
Looking good keep it going
Hey all, starting to take shape now, fixed the gallery page error output, just gotta get round to uploading some sample images and test the plugin, then it will be ready
i'm not really sure what i'm doing lol but i thought i'd pop on and say good luck and all the best and its looking good so far. keep up the good work xx
Sweet, I like the site dude! Keep up the good work!
Well, phase two of Evil Wizard Creations has begun, launching the template engine into a live environment
i hope this goes smoothly lol
the config section commin along nicely now
testing a functionality and code structure update

the update and admin works smooth too
My Website




upgrade test
:p
testing guestbook admin
Working?



Hope so
loading...
You must be logged in to update calendar events.
Add an event
Click the date of the event on the calendar, add a title and save.
Move an event to a different date
Drag and drop the event on the new date, you will be prompted to confirm the move.
Delete an event
Click the event on the calendar, you will be prompted to confirm the delete.
All form fields are required.